Explorer and adventurer world-wide have fallen in love with this thrilling outdoor activity. Canyoning takes you through scenic waterway gorges, under waterfalls and on an adventure of your lifetime. In this article we will explore the origin of Canyoning and how Cynthia Crummer, owner & founder of Pure Trek Canyoning based in La Fortuna brought this outdoor sport to Costa Rica transforming it into one of the best outdoor activities accessible for every thrill-seeker, no matter the age, in the sublime setting of a nature canyon nestled beneath the majestic Arenal Volcano. Are you ready to keep exploring this story with us? Let's go!
Canyoning is also known as "Canyoneering". This sport combines hiking, abseiling or rappelling, swimming, jumping and sliding through canyon spaces. Usually, canyoning activities start high up on the chosen canyon with some hiking involved initially to get to the start location. From here your course will be defined by the water flow and the uniqueness of the canyon. Expect waterfalls, swim section, dry section and waterslides.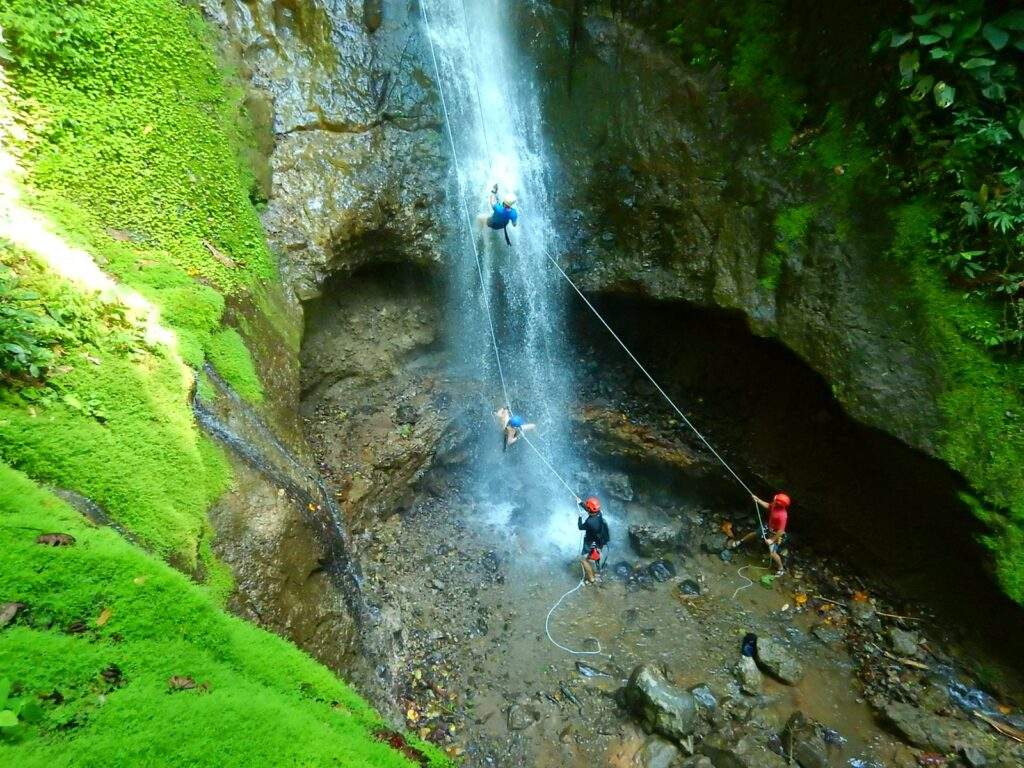 Yes, equipment is needed for this adventure. Located higher up in a mountain range following a water stream adventurers descend canyons passing over waterfalls. Swimming, abseiling or rappelling, jumping and hiking make up the sport of canyoning or canyoneering. It involves descents, ropework, climbing, jumps. Of course, all of this action needs the correct gear to stay safe and free of bumps. Canyoneering has developed so fast as a sport that equipmentmade specifically for this sport is recommended.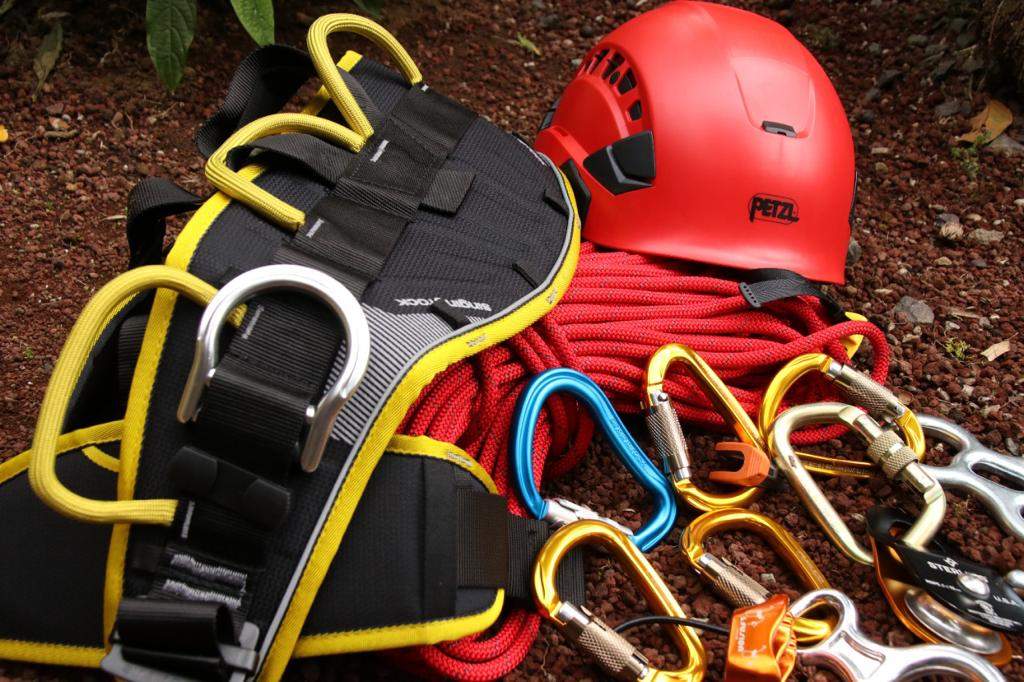 What equipment is needed for the Canyoning?
A harness fitted with lanyards and a descender which will be useful for progressions on ropes
A helmet
Gloves to handle the rope without cuts or burns
How do you prepare best for your Canyoning trip?
A pair of closed-toe shoes with good grip.
A change of clothes for after! You will get wet.
A swimsuit
A Towel
The term "canyoneering" was thought to have been first used by a member of John Wesley Powell's expedition down the Colorado River in 1869.
Canyoning is nowadays practiced all over the world- and a version was likely developed individually in many countries. For instance, cavers in the 1930s are credited with canyoning's inception. Australian bushwalkers adventured through local canyons in the 1950s. In the U.S., hikers, climbers and paddlers explored the canyons in the 1940s and 50s. Because of this, different techniques and equipment have evolved uniquely in different countries & it's fun to explore the different methods and expressions of the sport world-wide.
Cynthia Crummer, owner and founder of Pure Trek Canyoning arrived to beautiful Costa Rica 26 years ago from San Francisco, California. She felt in love with this gem of a country full of natural riches, flora, fauna and landscape. Cynthia brought with her an incredible passion for the sport of canyoneering and an ambition to turn this somewhat extreme sport into an active, outdoor experience that could bring families, athletes, climbers, beginners, and people that just want to challenge themselves to a place that no one would normally ever have the chance to see: into a canyon in the middle of the rainforest right under the Arenal Volcano in Costa Rica. Pure Trek Canyoning became the pioneer in waterfall rappelling in Costa Rica. Cynthia's vision turned the extreme sport into one of today's most-enjoyed outdoor adventures in La Fortuna, Costa Rica.
This is how Pure Trek Canyoning was born in the renown adventure destination of the country. Shall we continue the story? It will only continue with you exploring the Pure Trek canyon with us! Let's book your adventure today! We are ready to keep exploring with you!